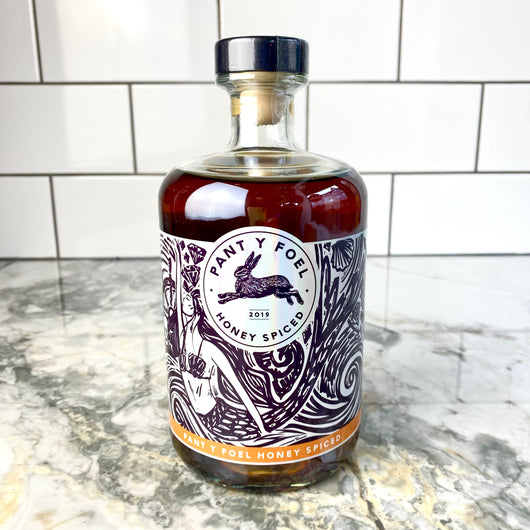 Pant Y Foel Gin Amber Gin 70cl from North Wales
Regular price £39.95 GBP Sale
This small batch production Amber Gin is made near Denbigh in North Wales. 
A carefully chosen blend of botanicals, including hand-picked lemon verbena leaves, which gives Pant Y Foel Gin its unique taste. Juniper berries, pink peppercorns, coriander seeds, fresh orange peel, cinnamon, cranberries, and other carefully selected botanicals are steeped in the spirit to create a natural wonderful amber colour with a refreshing crisp citrus taste.
Serve with quality tonic water, a slice of ice orange, dried cranberries and ice. A nice refreshing alternative tonic water is Lamb & Watt Hibiscus tonic water.
43% ABV
This product contains alcohol. You have to confirm to be over 18 years old, but can still be asked to show ID on delivery.
Other flavours from this maker
Mini Sweet sweet shop / Amber / Cherry Bakewell