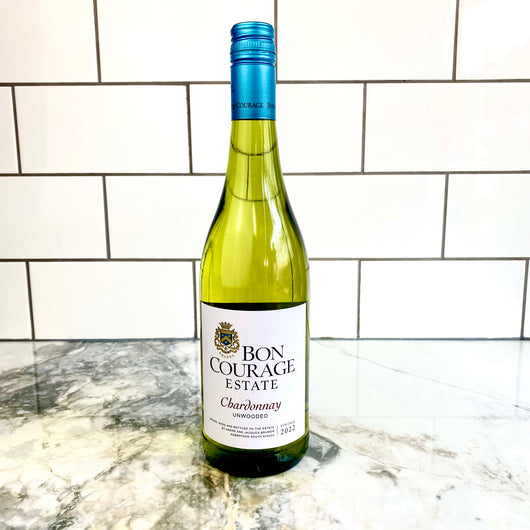 Bon Courage Unwooded Chardonnay
Regular price £11.99 GBP Sale
Bon Courage Unwooded Chardonnay
What is unwooded Chardonnay?
It's a great option if you're looking for a refreshing and versatile wine that won't hurt your wallet. With its crisp and fruity taste, unwooded Chardonnay is perfect for sipping on a sunny day or pairing with light meals like salads, seafood, and chicken.
Plus, it's aged in stainless steel or neutral oak barrels, so you get to taste the pure fruit flavors and natural acidity of the grape. When it comes to finding a quality wine at an affordable price, don't just stick to the big brands.
Do some research on smaller, lesser-known producers and check out different vintages to find your perfect match. Cheers to enjoying great wine without breaking the bank! 🍷💰

Note: Our wine seletions is vast but stocked in modest quantities and replenished weekly. As such we may need prior notices for larger orders.