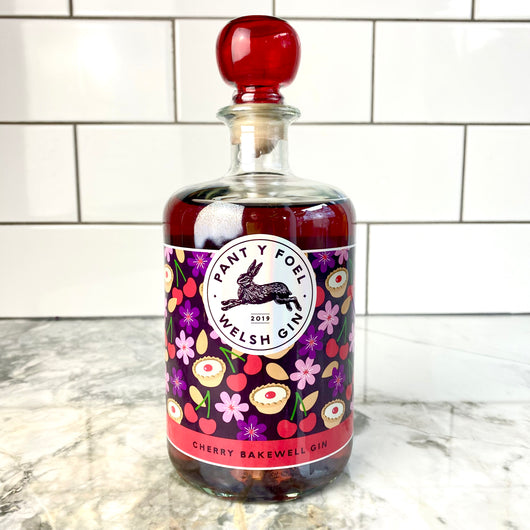 Pant Y Foel Cherry Bakewell Gin from North Wales
Regular price £43.00 GBP Sale
Pant Y Foel Cherry Bakewell Gin

This small batch production Welsh Gin is made near Denbigh in North Wales. Available in 3 distinct flavours, a refreshing tipple for any occasion.
This delightful gin is made using real fruit cherries to create a full flavour. The drinking experience of this gin replicates the taste of a Cherry Bakewell cake.
Serve with a straight quality tonic water, a maraschino cherry and plenty of ice.
38% ABV
Looking for minatures or a gift set click Here
This product contains alcohol. You have to confirm to be over 18 years old, but can still be asked to show ID on delivery.