Hello, we've missed you here in North Wales. Let's just keep on pushing on with this year. Even if you can't visit North Wales at this time you can still plan for the future or enjoy a taste of North Wales at home, goodness knows all the business and producers are missing their visitors.  
My name is Gemma Williams and I'm The Little Cheesemonger. I'm not that "little' as such, little refers to my shop situated in the Beautiful Historic town of Rhuddlan which is dotted with a variety of little boutique shops on the High Street.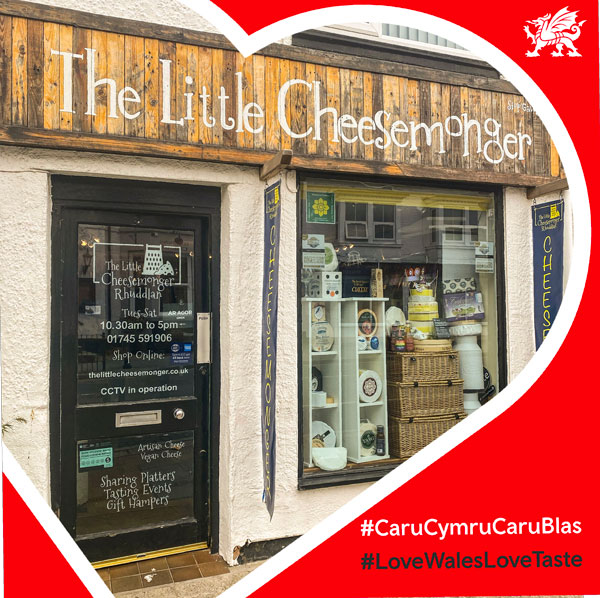 My little award winning business has been here 3 years now but I've been selling fine cheese, cheese gift boxes, cheese hampers and cheese wedding cakes for about 15 years across the UK. A career in cheese was not something I had planned for myself it's something that happened by chance and really stuck with me. For this is not just cheese. Cheese connects me to amazing people whether that's producers or customers. Cheese links me with animals, earth, weather and nature. Some of these things you can even taste in the cheese! Don't believe me? Then come visit me I've got lots to show you and I'll open up new experiences in cheese you never thought existed!  
Let me take you on a quick virtual foodie journey tour of my favourite North Wales Food producers that I enjoy stocking on the shelves of The Little Cheesemonger.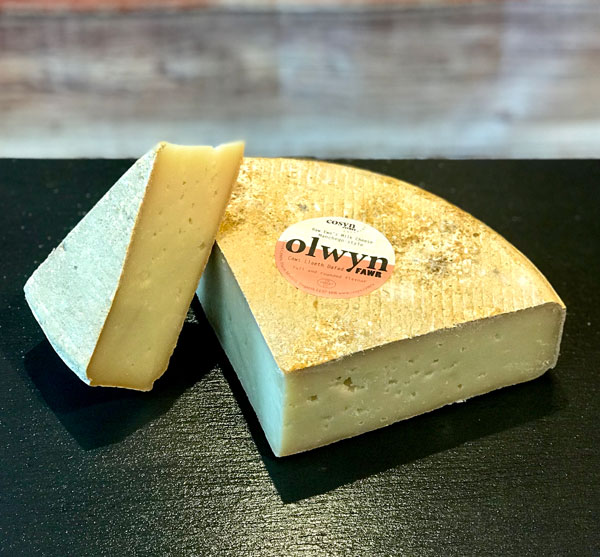 Cheese - Cosyn Cymru : Carrie Rimmes is a cheese maker based in Tregarth near Bangor. Carrie creates a small range of unpasteurised Ewe's milk cheese from hard to soft. - Brefu Bach a small semi soft cheese that melts like a ball of ice cream, delicate and sweet. - Also Calan, Olwyn Fawr and Chwaral are hard ewes milk cheese ranging in style and taste. It's a seasonal treat as sheep don't have a milk supply all year round so we enjoy it greedily while it's available in season.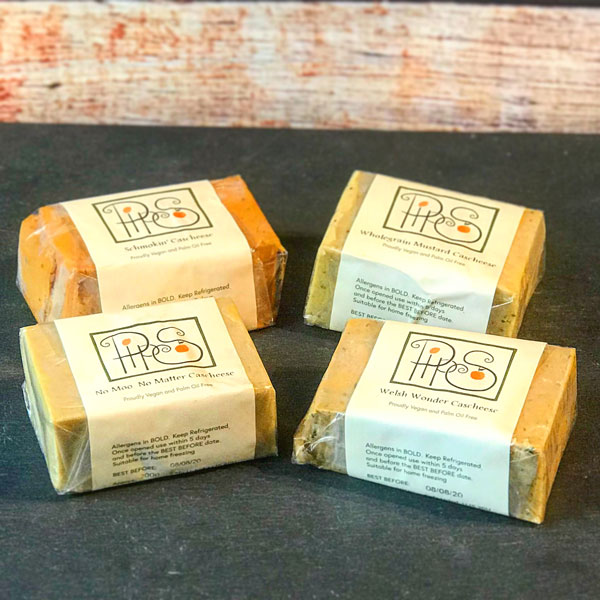 Cheese : Caws Rhydydelyn on the Island of Anglesey makes a delicious blue cheese called Mon Las. They milk and breed their own herd on the farm keeping on generation after generation. The blue is firm with a nice  piquant blue pinch and farmyard tang. They use a special salt in making of the cheese which is made on the Island Halen Mon. 
Coffee: Mug Run in Rhyl. Tim is our local coffee bean roaster and keeps us in a constant supply of lovely fresh coffee beans which we grind to order in the shop. Tim started out his business small, roasting beans using his garden shed. You'll be please to know Tim is no longer roasting in a shed but we do stock his house blend of coffee know as Shed blend. Tim changes our coffee supplies with what's best in season so we always have the best. 
Vegan: Pips Vegan created by Cathryn creates really tasty alternatives to cheese near Ruthin. Here nut based options come in a great selection from No Moo to Smokin. Vegan or not they are really worth a try. 
Sweet treats: Scarlett Angel In Pwllheli are know for their deliciously naughty fudge, boozy preserves and the just can't stop eating melting moment biscuits. I always add these to our gift hampers everyone needs a treat right now. 
Gin: we are not short in supply if craft Gin in North Wales but my most popular selling gin is the Sweet shop Gin by Pant Y Foel near Denbigh. They also make a cherry bake well and Amber gin. Their bottles really stand out on the shelf with this pretty toppers and colours.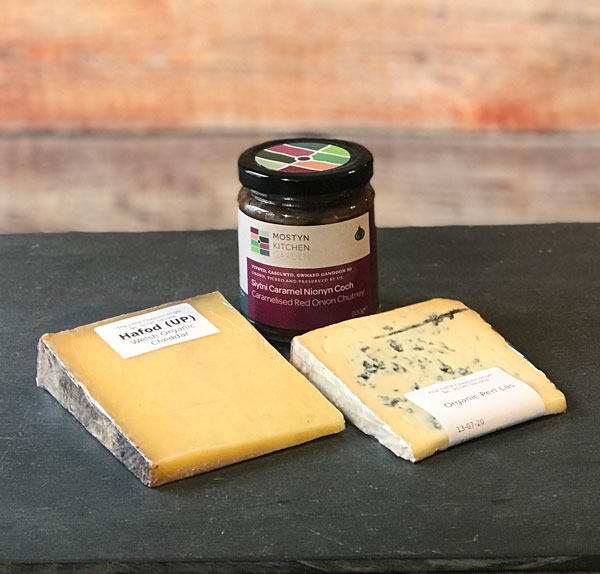 Preserves: Mostyn Kitchen garden supplies is with their homegrown chutneys and jams that really are fantastic. With some interesting ones like runner bean chutney which is one of my favourites. I think I've managed to get a large chunk of my customers hooked on it as it's delicious with cheese. They only make from what they grown in the Victorian walled garden in Mostyn Estates.  
If you would like to enjoy any of these amazing Welsh producers wares you can have a look at our online shop, treat yourself to dine cheese, send a loved one you are missing a hamper we can do it all at www.thelittlecheesemonger.co.uk or give us a call on 01745591906