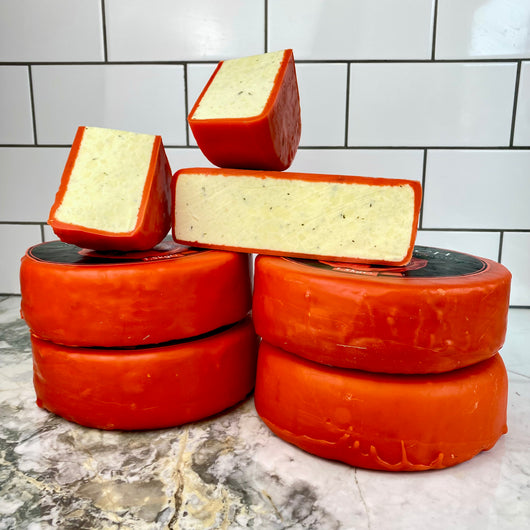 Harlech Welsh Cheddar with Horseradish and Parsley
Regular price £4.31 GBP Sale
Harlech Welsh Cheddar
Harlech Welsh Cheddar blended with Horseradish and Parsley provides a unique, delicious combination.
Harlech is a strong creamy cheddar blended with horseradish and parsley, boasting herbal notes and a peppery finish. It's a popular choice in the shop and Vegetarian too.

If you like this you might like Y Fenni
Pasturised and suitable for vegetarians
Ingredients: Mature Cheddar Cheese (90.8%) (MILK),
Horseradish Sauce contains : (9%, Sprit Vinegar, horseradish, turnip, rapeseed oil, water, glucose-fructose syrup, sugar, favourings, salt, pasturised EGG Yolk powder, thickener (xanthan gum), MUSTARD flour, preservative (SODIUM METABISUPHITE)),
Preservative: Potassium Sorbate E202, Parsley (0.04%) Allergen ingredients in Bold.