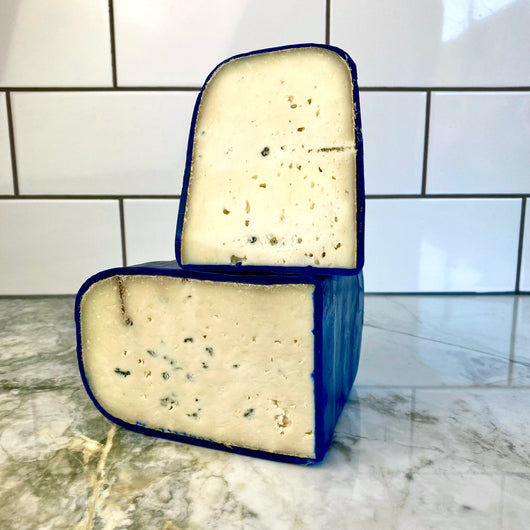 Ribblesdale Blue | British Blue Goat's Cheese
Regular price £4.40 GBP Sale
Ribblesdale Blue Goats Cheese is a premium quality cheese, made in Hawes, North Yorkshire by a team of skilled cheese makers who specialise in crafting delectable goat cheeses.
This cheese is perfect for those who prefer pasteurised and vegetarian-friendly products.
With its full-bodied flavor and a delightful combination of sweet and savory notes, Ribblesdale Blue Goats Cheese is a true delight.
Its smooth texture will melt in your mouth, leaving a lingering aftertaste that will leave you craving more.
As an artisanal cheese, Ribblesdale Blue Goats Cheese is made with only the finest ingredients and a commitment to quality which you won't find in the supermarkets.
Whether enjoyed on its own or as part of a cheese board, Ribblesdale Blue Goats Cheese is versatile and delicious. Its unique flavor profile makes it a perfect pairing for a range of foods, including crackers, bread, fruits and wine.
Experience the taste of Yorkshire with Ribblesdale Blue Goats Cheese, and tick it off your foodie bucket list.  
Order now and discover why this cheese has become a favourite of my local customers.