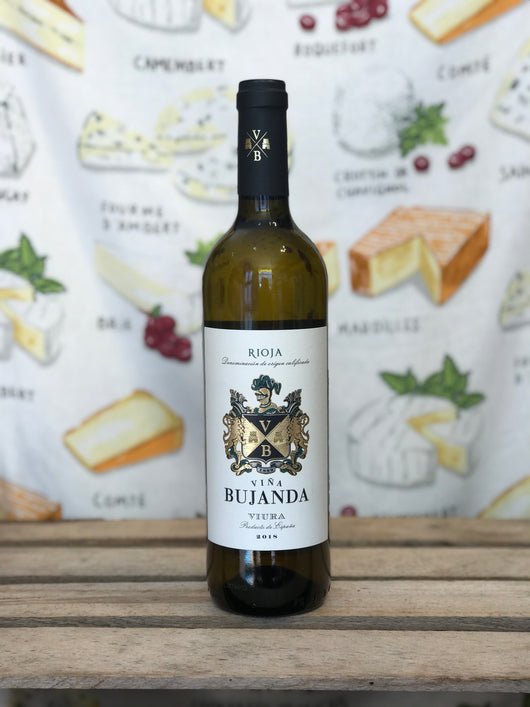 White Rioja Bujanda | White wine | Rioja DOC |Spain
Regular price £10.99 GBP Sale
A great value dry white from Rioja DOC made by Vina Bujanda.
100% Viura, from sites across Rioja Alta and Rioja Alavesa, it has undergone maceration and fermentation in stainless steel for 15 days.
Pale lemon in colour, attractive aromas of fresh green apple, fresh cut hay, acacia flowers and a hint of pineapple. On the palate, medium bodied with fresh acidity and great balance. The finish is exceptional.
Would suit seafood dishes, especially Menai mussels. Also soft Welsh cheeses such as Perl Wen or Thelma's Caerphilly. Blasus!!
12% ABV