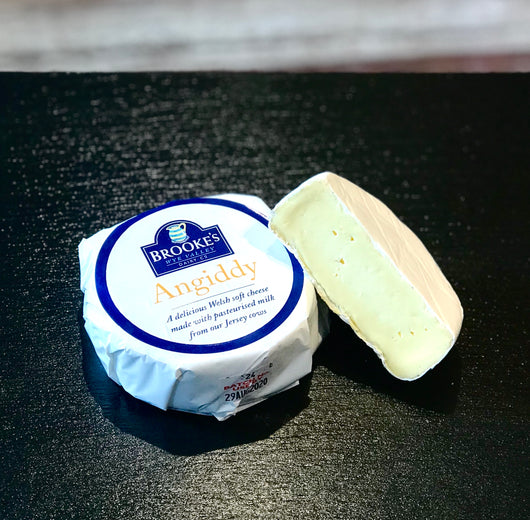 Angiddy | Soft Welsh Cheese
Regular price £5.65 GBP Sale
Angiddy | Soft Welsh Cheese
A delicious welsh soft cheese made with pasteurised milk from our Jersey cows.
"Angiddy is an award winning soft cheese launched by Brooke's Dairy, in 2017 Angiddy won Silver at The Royal Welsh Show and Gold at The World Cheese Awards.
Milk from Jersey cows is famed for its golden colour and rich, creamy taste, perfect for luxurious ice cream and now used in our new cheese. Angiddy is a mould ripened soft cheese, similar in style to a brie or camembert.
The milk we use from our cows not only gives a lovely golden colour, fresh flavour but an addictive tang which is memorable and moreish."
Vegetarian 
Pasturised