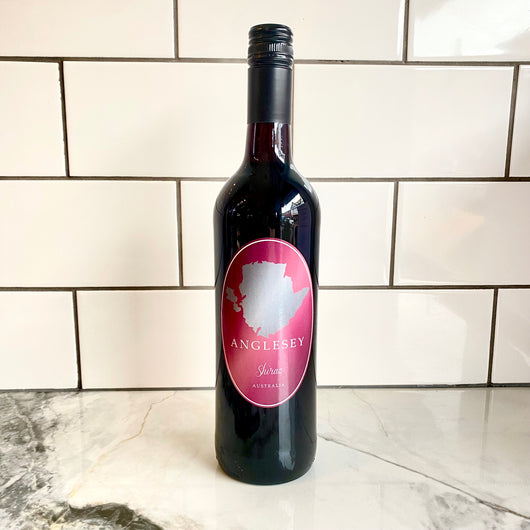 Anglesey Shiraz | Red Wine | S.E. Australia 75cl. Vegan
Regular price £12.99 GBP Sale
Anglesey Shiraz | S.E. Australia | Red Wine. Vegan 
Deep purple in colour, full bodied and opulent, just as Aussie 'Fruit Bombs' should be! 
Attractive aromas and flavours of jammy black fruit, hints of white pepper, even a snatch of eucalyptus. Winemakers of North Wales descent.
Would suit hard cheeses such as Pitchfork Cheddar, cold cuts, or a nice steak!
13.5% ABV
Note: Our wine seletions is vast but stocked in modest quantities and replenished weekly. As such we may need prior notices for larger orders.