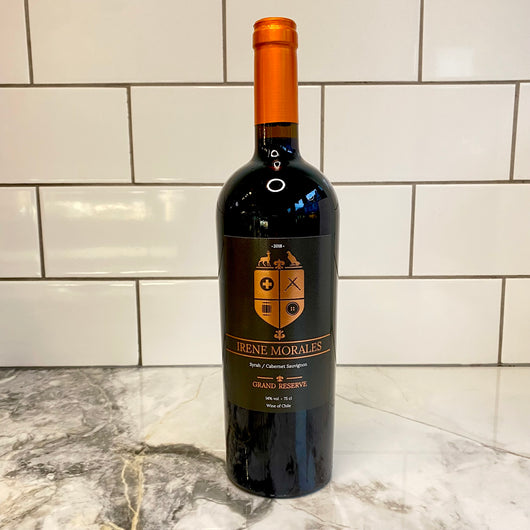 Irene Morales Grand Reserve Syrah/Cabernet Sauvignon | Valle Curico | Chile
Regular price £12.99 GBP Sale
Irene Morales Syrah/Cabernet Sauvignon Grand Reserve | Valle Curico | Chile | Fine Wine.
Named for a famous freedom fighter in Chile's fight for independance, this is a special wine from SOV.
Intense purple with a wonderfully expressive nose of sweet spice, cassis, black cherry, and blackberry. There is clove, vanilla, and cinnamon on the full, warm, and rounded palate.
Fragrent, balanced and delicious with well managed, silky tannins, beautifully integrated oak, and a huge finish make this ideal for Sunday lunch with friends or a night in for two with Welsh Black Beef Wellington.
13.5%ABV
VEGAN FRIENDLY