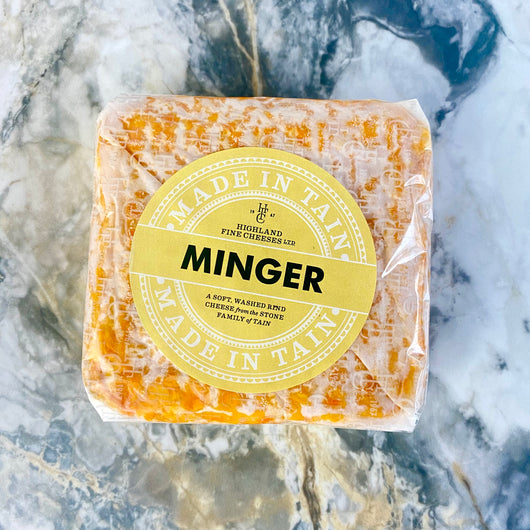 Minger | Artisan Scottish Soft Cheese | Highland Fine Cheeses
Regular price £8.50 GBP Sale
Discover the bold and delicious MINGER

A Soft Scottish wash-rind cheese that's full of attitude! Made with pasturised cows milk by the Stone Family in the Scottish Highlands.
This cheese boasts a strong aroma and gooey center
Despite it's name, Minger is surprisingly mild in taste and perfect for spreading. Also it's a Vegetarain friendly option cheese.
Plan ahead and pre-order your Minger for Father's Day!