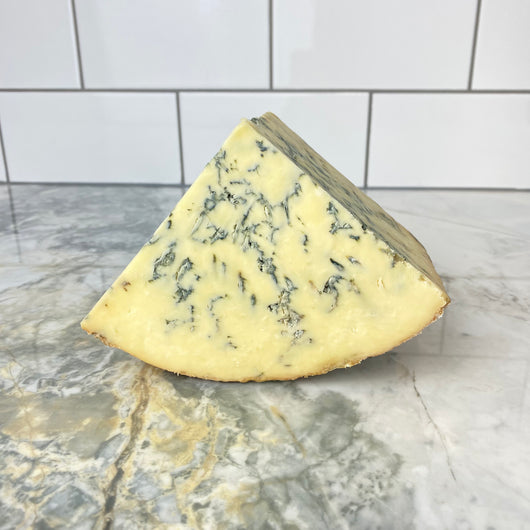 Organic Stilton | Cropwell Bishop | What does Stilton taste like?
Regular price £3.33 GBP Sale
What does Stilton taste like?

Here we have a fantastic specimen of Cropwell Bishop Stilton.
It's a medium strength blue cheese,  and boasts a unique texture that's both crumbly and luxuriously fudgy. It's a symphony of bold, zingy blue flavour harmonising with a subtle, alluring sweetness.
The true secret to savouring Stilton's excellence lies in seeking out the finest quality. Inferior versions may come across as dry, resembling the texture of Wensleydale.
When you indulge in a perfectly aged, top-end Stilton, you encounter an unparalleled flavour, no wander it's a British national treasure!
Notably, currently, Cropwell Bishop Creamery stands as the sole producer of organic Stilton, ensuring a truly exceptional Stilton.