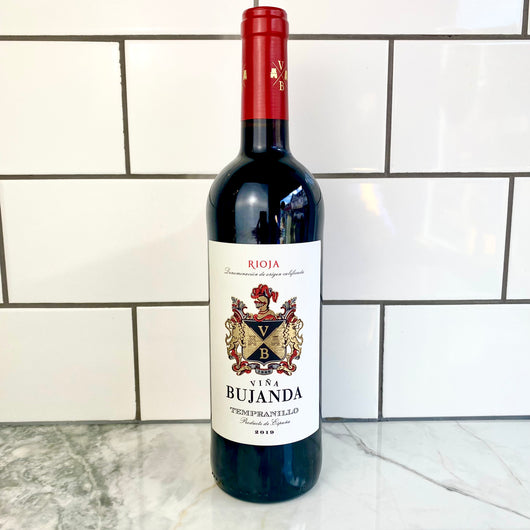 Vina Bujanda Joven | Red wine | Rioja | Spain
Regular price £11.99 GBP Sale
Vina Bujanda Tempranillo Joven | Rioja DOC | Spain


Fantastic value everyday drinking!
This is a young wine, or Joven, which means it has had minimal time in oak, if at all. !00% Tempranillo, the Rioja DOC black grape workhorse, this is deep purple with attractive red and black fruit aromas. Medium bodied with excellent length and just the right balance between fruit, acidity and tannin.
Would pair well with tapas, sobrasada, grilled or roast lamb, or hard Spanish cheese- think Manchego!
ABV 12.5%
Note: Our wine seletions is vast but stocked in modest quantities and replenished weekly. As such we may need prior notices for larger orders.