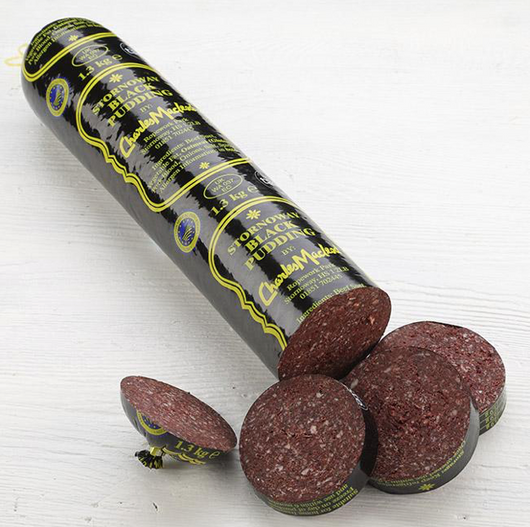 Stornaway Black Pudding | Charles Macleod | Great Taste Award
Regular price £1.17 GBP Sale
Multi award winning, including six Great Taste Awards from the Guild of Fine Foods, our Stornoway Black Pudding is made with Scottish oatmeal to give a unique texture and the moist deep flavour is a result of high quality ingredients and fine balance of seasoning.
Essential in a traditional breakfast or perfect accompaniment to a range of savoury ingredients such as scallops, chicken, beef and pork.
Ingredients
Beef Suet, Vegetable Fat, Oatmeal, Pork Blood, Onions, Salt, Spices.
Contains: Gluten (Cannot guarantee oatmeal is Gluten free)
Storage Instructions
Refrigerate on delivery. While the black pudding is sealed, it will stay fresh until 'Use by' date on product. Once the skin is broken, please consume within one week. Suitable for freezing for up to 3 months. We recommend you slice and wrap your pudding in portions before freezing.
Cooking Instructions
Grill or fry for 6 – 8 minutes, turning frequently, until cooked through.