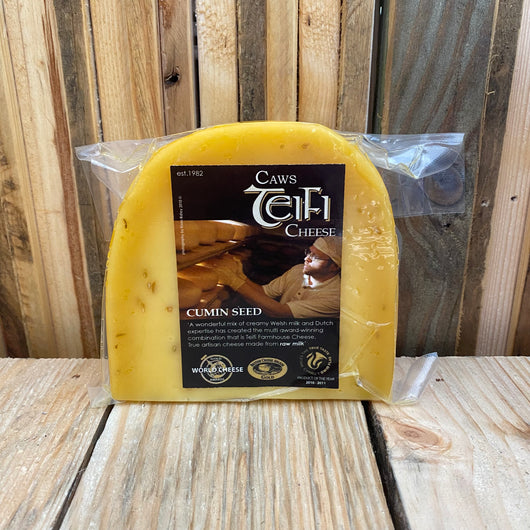 Teifi Cumin | Welsh Gouda Style Cheese with Cumin Seeds | Unpasteurised
Regular price £6.65 GBP Sale
Teifi Cumin Welsh Gouda Style Cheese with Cumin Seeds
180g+ hand cut wedge.
 Unpasteurised
Caws Teifi Cheese is made on Glynhynod Farm in Llandysul.
Teifi Cumin is a hard, natural Gouda-style cheese that is flavoured with cumin seeds. It is made from cow's milk and has a dense yet creamy texture with the kick from the cumin seeds coming through at the end.