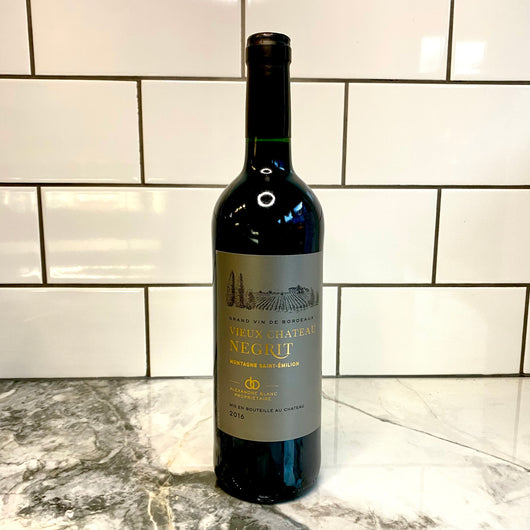 Vieux Chateau Negrit | Montagne St Emilion | Bordeaux | France
Regular price £13.99 GBP Sale
Vieux Chateau Negrit | Montagne Saint Emilion | Bordeaux | France
Lovely claret from the right bank! Montagne St Emilion is a small satellite region of the better known Saint Emilion in the Libourne. Only red wines are permissible here, and the predominant varietal is Merlot due to its love of clay soils.
The blend is 85% Merlot, 10% Cabernet Sauvignon, and 5% Cabernet Franc. Traditional wine making techniques are used, and fermentation takes place over 4 weeks with frequent racking. Aged in oak before bottling.
Medium intensity ruby in colour, the wine has attractive aromas of plum, raspberries, cassis, and wild strawberries. Underneath all the lovely fruit are the oaky aromas that characterise good claret. Medium bodied on the palate with the smooth and fine tannins for which Merlot is renowned. The balance between acidity and fruit is perfect, the finish long, and while this is drinking well now, a couple of years gentle cellaring will certainly do it no harm!
Pairs with Roast Beef, game, and hard cheeses.
13.5% ABV, Vegan Friendly