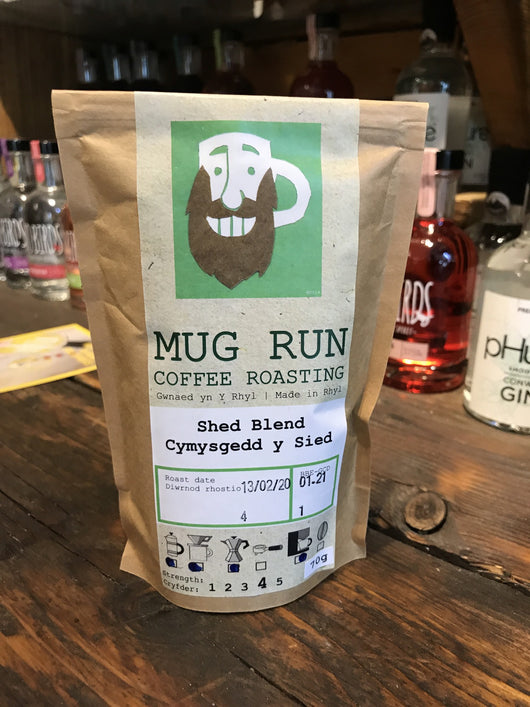 Mug Run Coffee | Locally Roasted Shed Blend | Rhyl
Regular price £3.15 GBP Sale
"Freshly roasted ethical coffee. Hand crafted with a Welsh spoon full of love."

This coffee is roasted just down the road from us, in the seaside town of Rhyl, North Wales
At roast no. 4 this is quite a strong and full bodied coffee with tasting notes of chocolate, cherry, and brown sugar.
Mug Run are passionately committed to quality and fair pay for all their coffee growers.
Sold in 70g bags of ground beans